I'm not paying
a therapist,
but a dumbass
instead:
when I have
low self-esteem,
talking to him
makes me feel
immediately
smarter.
The 18y/o son
of a friend of mine
took a pic of his penis
with his cell phone.
Maybe he needed
a valid photo ID.

Scientists say women have a lower IQ
than men: the fact that they agreed
to perform the test itself proves that.
The computer is stupid but usually fast,
the man is slow but usually smart:
that's why it's useful to put them together.
There's a problem though,
when they're matched by a bureaucrat:
in such cases usually
a slow PC is paired with a stupid man.
Following sports injuries
creatinine is produced:
a breakdown product
of creatine phosphate in
muscle.
Following emotional injuries
cretinine is produced:
the result of the breakdown
of a cretin.
In the happy degrowth
more and more
limited resources
are happily
distributed among
more and more people:
the ultimate limit
will be to give
nothing to everyone.
Women are all whores.
But there's a reason: all men are always searching
for their mothers.
Every woman has the instinct
to care for, educate,
and raise someone.
With puppies it works very well;
a little less with children,
but with men it is
strongly discouraged.
The essential is invisible
to the eyes.
Except when
the crotch
is very
noticeable.

This surreal-sarcastic-wacky series was born under the banner of a particular vocation for provocation, since both the texts and the author are particularly provocative. Not to be read in times of Coronavirus: it might even put you in a good mood.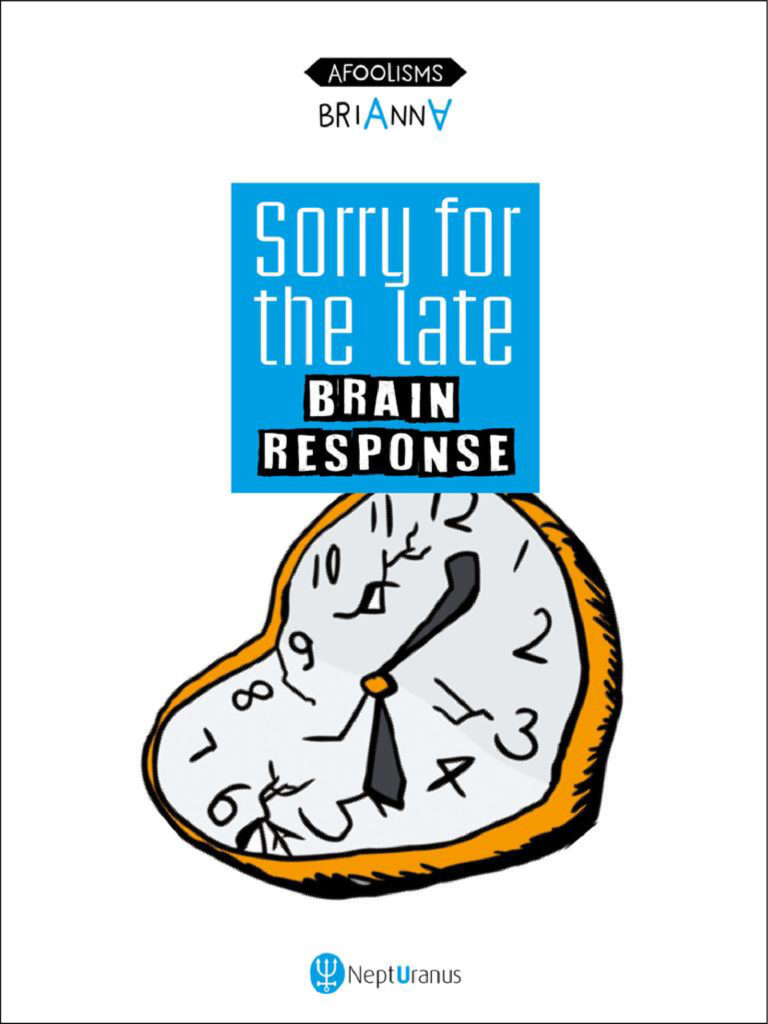 Aphorisms and humor in this irresistible book by Brianna about stupidity: a thing not everyone has given up on.
Leggi tutto>